Sri Lanka Ports Authority (SLPA) affirms that prevailing Covid-19 restrictions are no obstacle to release vehicles imported at the port.
Accordingly, SLPA further informs that local importers have been confirmed with facilities to release already imported containerized vehicles from the port premises of the Port of Colombo.
About 400 destuffed vehicles have already been parked at the East Container Terminal (ECT) of the Port of Colombo whilst a considerable number has been parked at the Unity Container Terminal (UCT). At present, this has also created an unpleasant situation towards the terminal management of the port. Therefore, SLPA urges all importers to release these destuffed vehicles immediately from the port premises.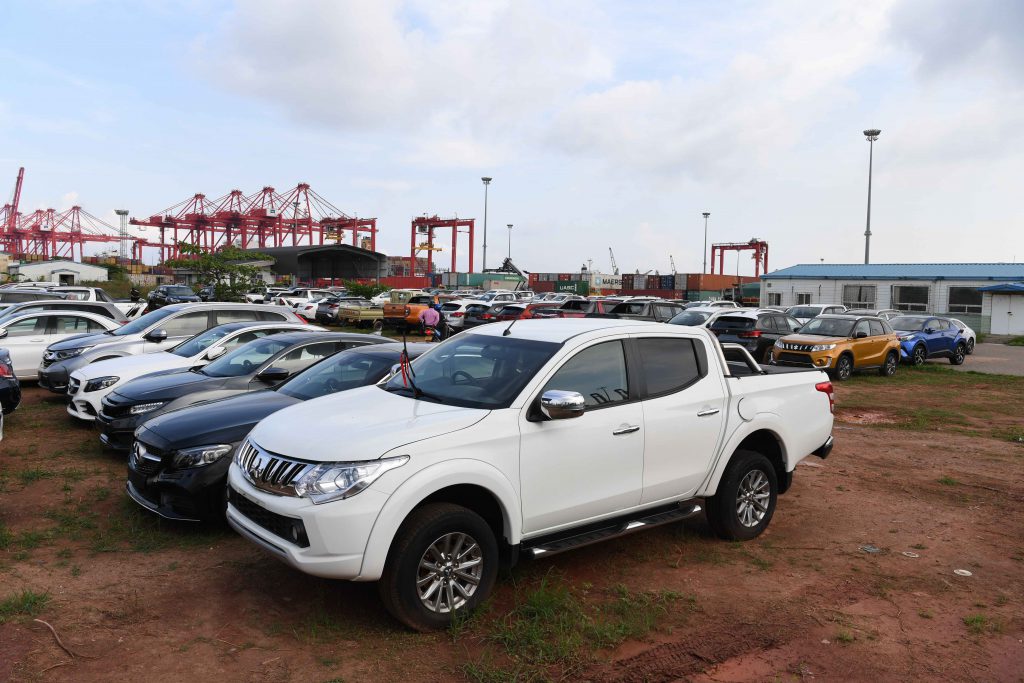 Featured Images:Destuffed vehicles parked at the ECT of the Port of Colombo await immediate release.