A momentous ceremony steeped in Chinese tradition took place at the Colombo Port premises, as Transport, Highways, and Mass Media Minister, Hon. Bandula Gunawardana, and Minister of Ports, Shipping, and Aviation, Hon. Nimal Siripala de Silva, joined together to celebrate a key milestone in construction of the Maritime Facilitation Centre. This significant milestone is a pivotal part of the larger Port Access Elevated Highway project.
The Maritime Facilitation Centre stands as a vital component of Sri Lanka's determined drive to elevate its infrastructure, underscoring the nation's resolute dedication to fortifying maritime capacities and connectivity. The event, graced by prominent dignitaries such as the Secretary of the Ministry of Ports, Shipping, and Aviation, along with high-ranking officials from the Sri Lanka Ports Authority's leadership, and delegates from the Ministry of Transport and Highways, marked a significant milestone in Sri Lanka's continuous endeavours to enhance its maritime infrastructure.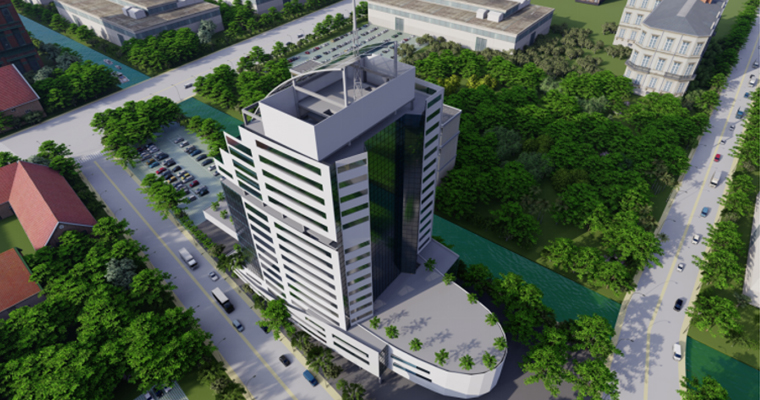 With a total investment of five billion rupees, this modern 17-storey maritime facility has been realized with assistance from the credit facility provided by the Asian Development Bank. This center not only functions as a focal point for optimizing port services overseen by the Sri Lanka Ports Authority but also serves as a central hub for personnel from diverse associated organizations. By centralizing these entities within a single establishment, the Maritime Facilitation Centre streamlines activities and promotes improved collaboration, leading to heightened efficiency and a more unified maritime environment.
As the project nears completion, Minister Gunewardana proudly announced that 71 percent of the construction work has already been accomplished. With a projected completion date set for August of the following year, the nation eagerly anticipates the full realization of the Port Access Elevated Highway, bringing with it unparalleled connectivity and efficiency.