Lest we forget, this whole idea of ​​becoming South Asia's maritime hub did not happen overnight – it was a decades-long approach of bringing together the public and private sectors to achieve maritime strategic objectives – a holistic, joined-up industry approach.
by Nilantha Ilangamuwa
The discourse on global energy consumption is rapidly changing and becoming complex as it tries to find solutions and address challenges in a dynamic and fluid situation.
Market values ​​revolutionize with the acceleration of demand. Like many other industries, the shipping industry has to adapt to these challenges and seek opportunities because there is no other way. The existence of primary energy sources and the consequences of their use continue to be in the headlines as it becomes paramount to find alternatives to be in line with the Sustainable Development Goals but also for the continuity of global supply chains.
Despite variant turbulences, the emerging behavior of the market gives us positivity. Stakeholders who have perfected the art of managing the gateways of world trade are already taking steps to help the industry navigate the complex maze of shipping beyond port premises and shore areas. Global partnerships at various levels are focused on building agile, resilient and sustainable supply chains to ensure that promises are delivered on the market while fostering trust. It has been proven time and time again, together; Industry can move the world's goods for the greater good.
As we all know, 90% of world trade takes place by the sea. As of January 2021, about 55,000 merchant ships traded internationally, of which about 15,000 ships were general cargo ships. Thus general cargo ships accounted for approximately 27% of the world's merchant fleet. Thanks to Malcolm McLean who invented the standardization of shipping by introducing fixed-size containers. In 2021, global container throughput reached approximately 849 million twenty-foot equivalent units (TEUs). Accordingly, the market and opportunities before us are clear. What we need is a precise strategy.
How do those giant machines called ships sail from one corner of the world to another with hundreds of thousands of tons of cargo? The energy transition throughout history tells us a fascinating story. From wind power to steam and coal, then bunker fuel and now using autonomous hybrid technology, ships are taking on the giant task of delivering goods to your doorstep. Despite all the challenges, bunker fuel or bunker crude also known as bunker oil remains the dominant source of energy for sailing ships.
Overview of Bunker Oil Industry
Loading bunker fuel onto a ship is an essential and critical operation. Due care must be taken to ensure safety and minimize the risk of oil contamination. Vessel operators should support risk management by ensuring that all relevant personnel are familiar with management procedures relating to bunkering operations and that they have completed appropriate training.
The growing trend in dynamic bunker fuel prices affects liner shipping companies by increasing their overall operating costs, including bunker costs. Fluctuations in fuel prices or the dynamic nature of bunker fuel prices at different ports complicate fuel bunkering decisions related to bunkering port selection and estimating the amount of bunker fuel required.
Furthermore, the fluctuation of vessel speed has a significant impact on fuel consumption as increased vessel speed leads to increased fuel consumption in ports. Reports suggested that liner shipping companies use a slow steam strategy to reduce fuel consumption and slow down their vessels against rising bunker fuel prices. Meanwhile, the decrease in vessel speed leads to increased travel time, which in turn requires companies to deploy more vessels to carry out the shipping company's frequent service on a particular route, leading to higher capital costs, labour costs, etc.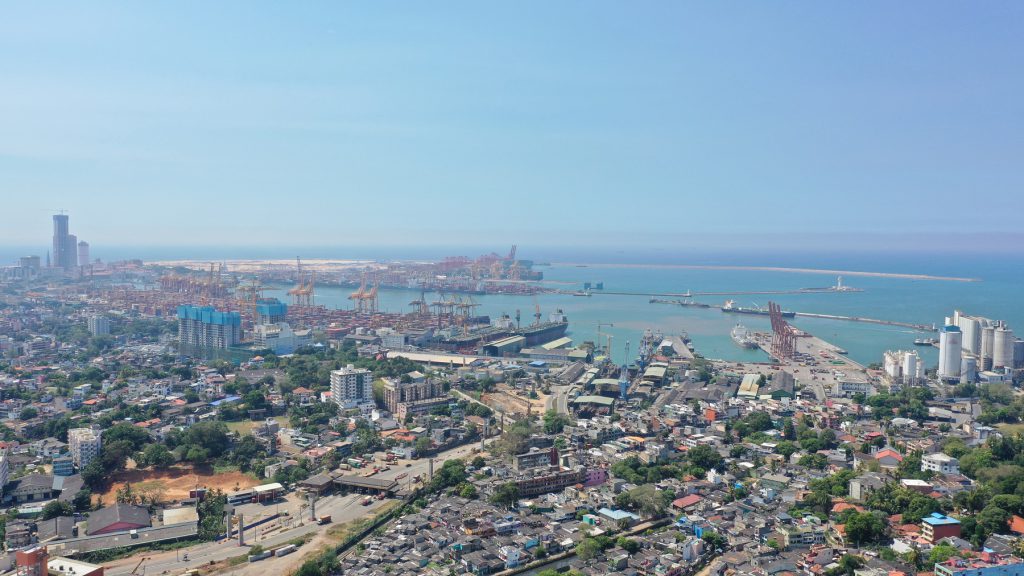 Bunker fuel management is essential to optimize sailing speed while maintaining an ideal trade-off between fuel consumption on a specific sailing leg and the amount of fuel bunkered in subsequent ports. Therefore, most industry experts think it is imperative for liner shipping companies to investigate bunker fuel management under different fuel prices, as fluctuating fuel prices and different vessel speeds affect bunkering decisions. Ideally, if the fuel prices for various ports are accurately forecasted, then it is easy to minimize the total fuel cost. However, fluctuations in bunker fuel prices and fuel consumption for each sailing leg make it essential to adopt appropriate bunkering policies to reduce bunkering costs.
The bunker industry expected a rebound year in 2022 after its slight decline in previous years due to global health emergencies. As a result, the reports suggested, bunker prices around the world are now trading at or near record highs, and the bunker industry's long-discussed problem of access to credit is beginning to worsen. Beyond these immediate needs, decarbonization and digitization remain dominant themes for the industry, with both shipping and bunkering companies looking to invest in both areas to modernize their operations, cut bills and reduce emissions.
However, as we write this, the world is partially recovering from Covid while compelled to face new upheavals and social catastrophes. Not only armed conflicts like the Russia-Ukraine crisis or natural disasters like floods in Pakistan but also the global economic recession due to hyperinflation and series depreciation of certain local currencies are now visually looming, and the political need for early decarbonization is even more urgent.
Supplying Bunker Oil in Sri Lanka
Against this backdrop, it is imperative to initiate serious policy-level discussions and take an immediate but carefully selected strategic approach to determine where we stand as a market in Sri Lanka in terms of bunker oil supply. What is the plan for way forward? Do we have an existing strategy? If not, how can we come up with a decisive national strategy with rich inputs from all stakeholders and experts in the field? How can we improve our existing capacity for bulk goods?
As the shipping hub of South Asia, Sri Lanka is still playing a minimal role as a supplier of bunker oil compared to most other countries in the region, even though we have better potential. What is important is not just the much-discussed strategically located geographical position, but identifying and capitalizing on the potential partners who are willing to contribute to the national endeavor. Our skill-oriented manpower and quality industrialists are ready to invest if we implement a clear roadmap that is compatible with the national policy framework.
At present, Bunkering Oil's operational capacity is in the range of 35,000 to 55,000 metric tons per month. Jaya Container Terminals Limited (JCT Limited), a wholly-owned subsidiary of the Sri Lanka Ports Authority, is the leading agency providing storage and handling facilities for loading onto bunker barges and tankers used by clients. Currently, JCT Limited has eight bunkering licensees operating, with Low Sulfur Fuel Oil (LSFO380 Cst) and Marine Gas Oil (MGO) being the products stored at the facility. According to available data, "JCT Limited has 13 storage tanks including 07 tanks for LSFO and 06 for MGO. The total storage capacity of this tank farm is approximately 35,000 MT which contains 26,000 MT for LSFO and 9000 MT for MGO."
Operations centered on Colombo Port in Sri Lanka continue to maintain a strong customer base where they use two jetties for operations. Not only the decentralization and capitalizing on other ports in the country for this profitable business but with updated technology, the demand to expand storage capacity and improve infrastructure is high.
Time to Have a Strategy for Bunker Oil
However, the question is how to achieve Sri Lanka's goal of becoming a premier bunker oil supplier in the region. Is it a realistic dream? Indeed it is. Sri Lanka with huge untapped potential will register more results if those resources are capitalized properly. Under any circumstances, as one well-known author stated, "The bunker oil business goes on, and some problems are perennial. It is particularly relevant when it comes to quantity and quality." JCT is looking to expand its storage capacity while continuing to maintain its quality service.
Hence, the demand is high for a consistent national policy framework based on a long-term strategy that can enable urgent needs such as attracting more private partners, and modern infrastructure built using modern technology to compete with competitors. Therefore, it is suggested to draw up a strategy that motivates interested genuine parties with the right knowledge, skills and mindset to embrace high standards. This strategy will guide us to implement the national policy framework to achieve the short-term and long-term objectives of the national economy.
Lest we forget, this whole idea of ​​becoming South Asia's maritime hub did not happen overnight – it was a decades-long approach of bringing together the public and private sectors to achieve maritime strategic objectives – a holistic, joined-up industry approach. To upgrade, it is not only a possibility but a prerequisite to add some more reliable partners. As this is a multi-generational business, integrity, purpose, spirit and a keen awareness of the challenges ahead are essential qualities.
There is a principle that we need to understand as Sri Lanka is going through a moment of recovery from an unprecedented economic crisis. To overcome the serious challenges we face, national interests cannot be fulfilled by making decisions individually or in separate groups under the guise of the old school of thought. Therefore, like many other industries, we have no other option but to bring all credible parties together and implement a collective program to uplift the bunker industry to the next level. Let us redefine our potential and expand the market through a decisive strategic approach with constructive inputs from all stakeholders and industry experts. Then for Sri Lanka, it is not a distant dream to become premier in providing world-class bunkering services for oceangoing vessels.
[The writer is a senior manager in Sri Lanka Ports Authority. Views expressed are personal]
Featured Image: Bird's-eye view of the Bunker oil farm of Jaya Container Terminals Limited (JCT Limited) in Colombo (Photo: CPRD/SLPA]