The completion of the Eastern Container Terminal (ECT), the development of Galle, Trincomalee and Kankasanthurai Ports and enabling smart port technology at the Colombo Port have been given priority, Chief of the Prime Minister's Staff, Ports, Shipping and Southern Development Minister Sagala Ratnayaka said.
Minister Ratnayaka made these remarks while addressing a ceremony held at the Mahapola Ports and Maritime Academy to felicitate trainees who completed the Diploma in Port Operational Management.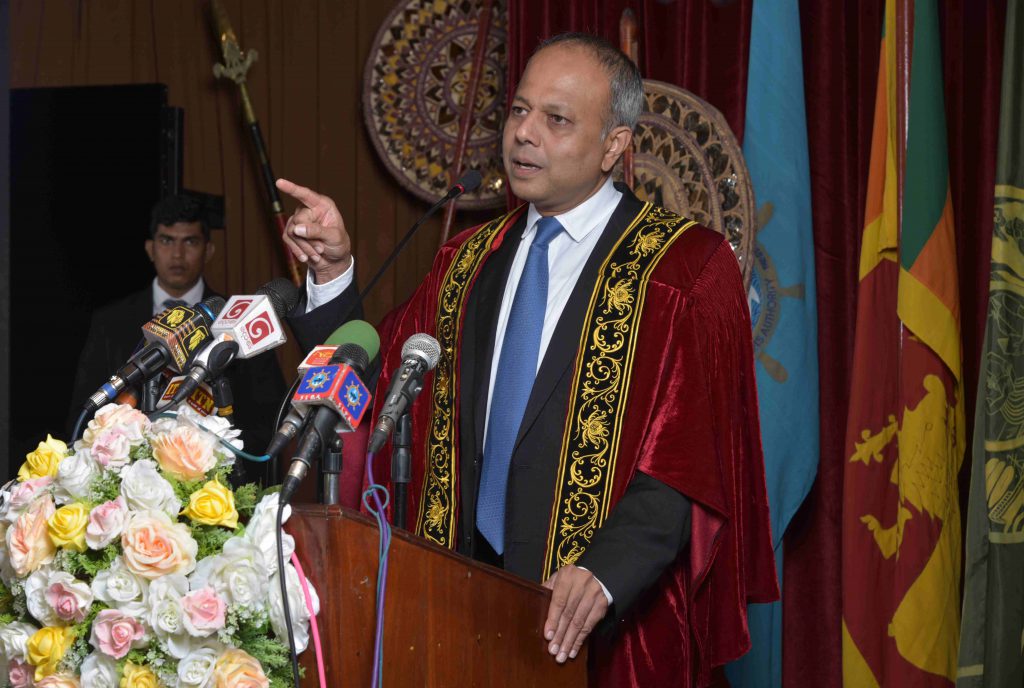 The Minister further said that the Mahapola Ports and Maritime Academy founded by late Minister Lalith Athulathmudali has already begun to yield substantial results. "Moreover, I prefer to work towards achieving the vision of Lalith Athulathmudali, Minister Ratnayaka added.
"Further, after my appointment as the Ports Minister, I had to make decisions on the next phase of the ECT and my decisions brought positive results to the country, Minister Ratnayaka said.
The Minister also said that well-trained, qualified professionals with skills are the best resources of an institution which lead to the achievement of organisational goals. He also thanked all the employees who contributed to developing the Colombo Port to international standards.
The Diploma in Port Operational Management is a 30-month course conducted by the Mahapola Ports and Maritime Academy. Forty trainees who completed the Port Operational Management Diploma received certificates from the Minister.
Sri Lanka Ports Authority Chairman Kavan Ratnayaka, Managing Director Captain Athula Hewavitharana, Additional Managing Director Upali de Zoysa, and officials and employees were present on the occasion.