The Minister of Defence of the Government of Japan Itsunori Onodera recently paid a historic visit to the Port of Colombo on 21 August 2018. This visit by a high-level dignitary of the Japanese Government marks a historic landmark in the maritime history of Sri Lanka. During the visit, the Defence Minister observed several key facilities in the Port, including the Port of Colombo Control Tower from where all marine operations are coordinated.
In a special statement during the visit, the Japanese Defence Minister highly commended the progress acquired by the Port of Colombo during the recent past. Currently, focus has been made to improve and develop maritime collaboration between the two friendly nations in order to strengthen wider bilateral relations between Sri Lanka and Japan.
Speaking on the occasion, Sri Lanka Ports Authority (SLPA) Chairman Dr. Parakrama Dissanayake said that the SLPA has implemented a number of steps to improve productivity in all areas of maritime operations, and the Port of Colombo has achieved the highest ever global growth rate during the first quarter of this year under the advice and guidance of the Minister of Ports and Shipping Mahinda Samarasinghe. Taking note that "Sri Lanka and Japan have cultivated a long-standing bilateral friendship throughout centuries", the Chairman highlighted that Sri Lanka is at the crossroads of the world's busiest maritime trade routes, and the port sector is committed towards making Sri Lanka the maritime hub of the region. The Government of Japan, on numerous occasions, has been involved in building port facilities in the Port of Colombo. Japan's immense contribution is always commendable, as in the construction of the SLPA Jaya Container Terminal (JCT), which offers an 80% income generation in the State-run port sector. The construction of the JCT and establishment of its operational superstructure dating back to the 1980s enhanced the identity of the Port during the past decades as an efficient maritime centre in the region, he added.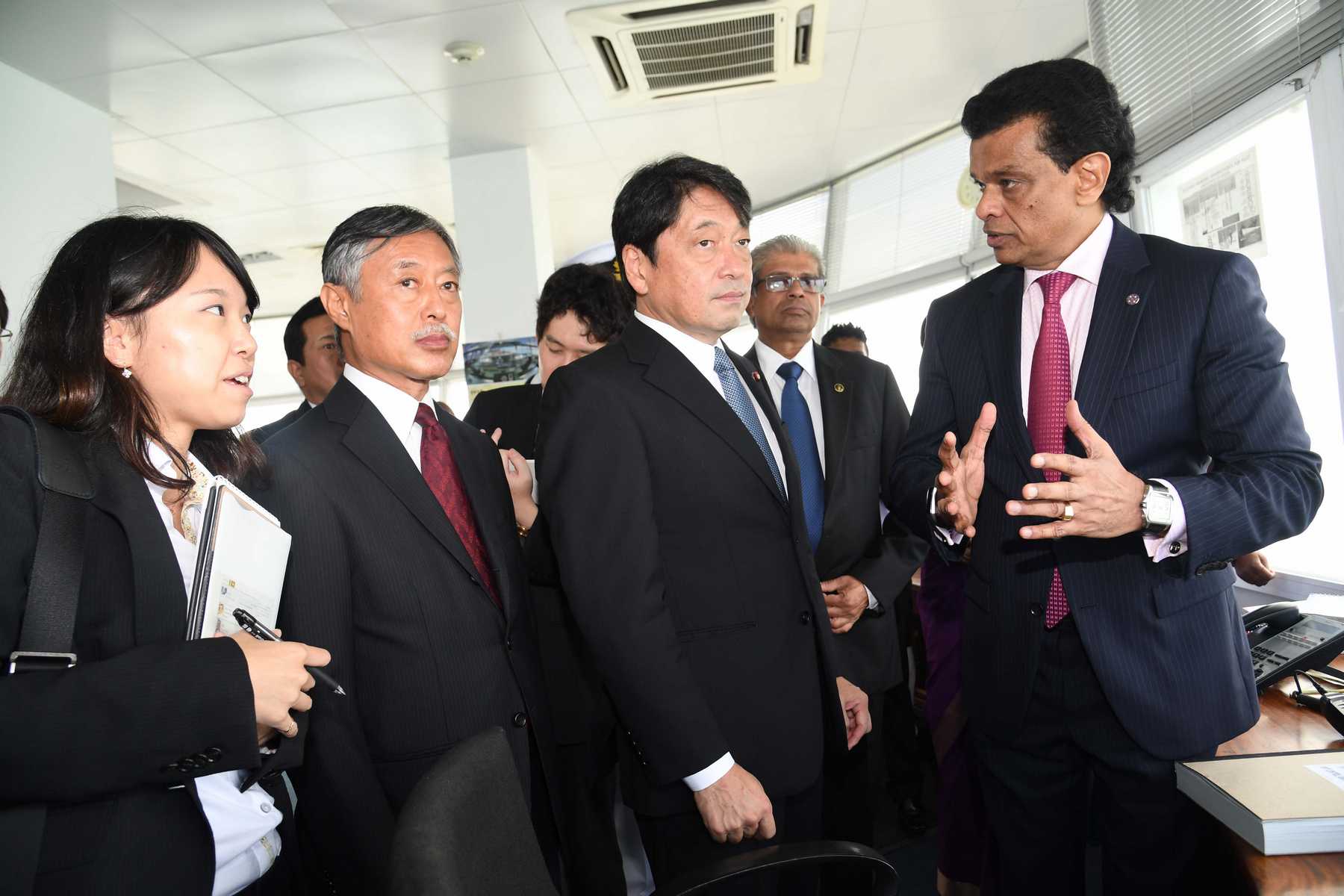 The high profile Japanese delegation at the Port of Colombo also included Japanese Ambassador to Sri Lanka Kenichi Suganuma. SLPA Executive Director Nilan Wickramasinghe and Harbour Master Capt. Athula Hewavitharana also attended the visit.
Dr. Parakrama Dissanayake presented a special memento to Minister Itsunori Onodera in honour of this historic visit.