Ports, Shipping and Aviation Minister Hon. Nimal Siripala de Silva said that the development of the Galle Port is a national interest and not merely a project aimed at developing an institution, community, area or a region. He was inspecting the port recently to look into the aspects to be developed in the Port.
The Minister said that the late Minister, Richard Pathirana, made an immense effort to develop the Galle Port but such efforts were not fruitful for various reasons.
"The development of the Galle Port should be carried out beyond a traditional approach and with a vision that combines modern business and technical wisdom. Therefore, the Port staff should be committed to such cause. They should see the project with an understanding into global geo-political and new business trends," the minister said.
The Minister also said that development of the Port that has a long history as a scenic tourist destination was aimed at developing it as a tourist port parallel to the policy decision of the Government on it and the Sri Lanka Ports Authority (SLPA) has a proper plan to implement and carry out the process ahead. The developmental plans of the port and suburbs will include a new breakwater in the port, entertainment zones, a port city, a zone for yachts and passenger vessels and a sports area.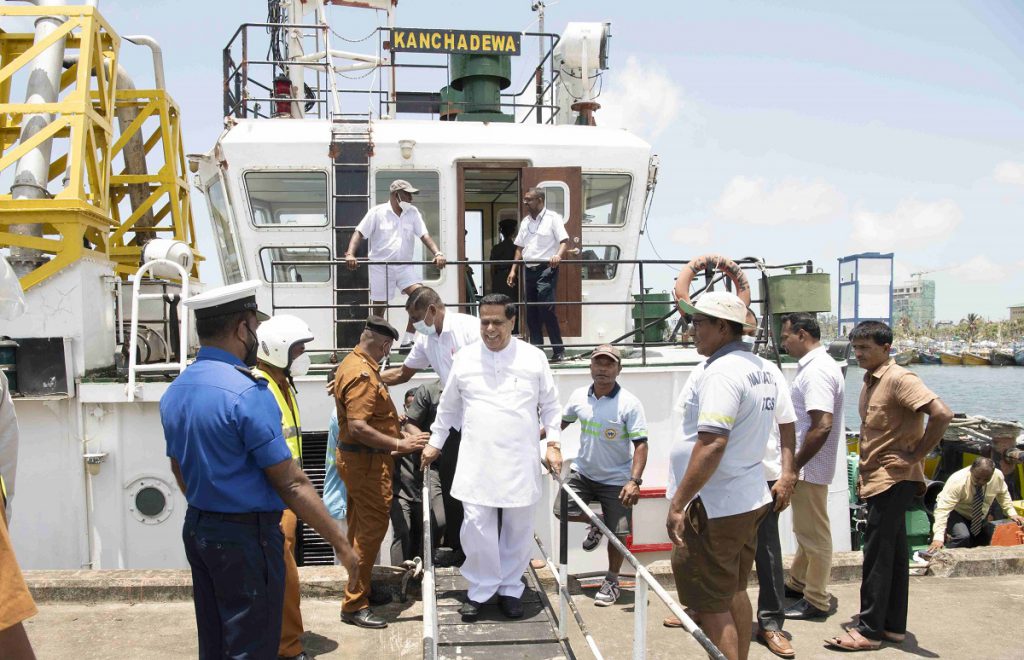 "Within the upcoming global trends, the developments of the Port should be realised in a collaborative manner. Three institutions are already on the list with the EOIs and once the selection process for eligibility is over, qualified institutions will be presented with necessary approvals to make investments," the Minister said.
He also said that the upcoming developmental plans of the port will not by any means put its employees at the risk of losing their jobs and that the project will add enhanced benefits to people in the area and the country.
Ports, Shipping and Aviation Ministry Secretary K.D.S.Ruwanchandra, SLPA Vice Chairman Gayan Algewattege, Managing Director Upul Jayatissa, Additional Managing Director Susantha Abeysiriwardena, Chief Manager (Information Systems) Nirmal De Fonseka, Resident Manager (Port of Galle) Wijaya Senavirathne, staff members and employees were present.