THIS IS A DEVELOPING STORY
Salvors today early morning have established a connection to tow the vessel into the deep sea. Although the salvors have tried and exhausted all means, the operation had to be temporality aborted for safety reasons.
Meanwhile, Hon Rohitha Abegunawardhana, Minister of Ports and Shipping, and General Daya Ratnayake, Chairman of Sri Lanka Ports Authority with officials at higher management of the Sri Lanka Ports Authority have visited the area to inspect the situation this afternoon.
Local authorities along with the assistance of the salvos are engaging in assessing the impact of the incident and mitigate the possible environmental damage.
Meanwhile, the X-Press Feeders, operators of the container ship 'X-Press Pearl,  today evening issued the following statement;
"X-Press Feeders, operators of the container ship 'X-Press Pearl' regret to report that despite salvors successfully boarding the vessel and attaching a tow wire, efforts to move the ship to deeper waters have failed, and the ships aft portion is now touching bottom at a depth of 21 meters. As of 1500 Sri Lanka time, the foreward area of the vessel remains afloat with smoke coming out of Cargo Holds No 1 and 2."
Featured images captured by our team this morning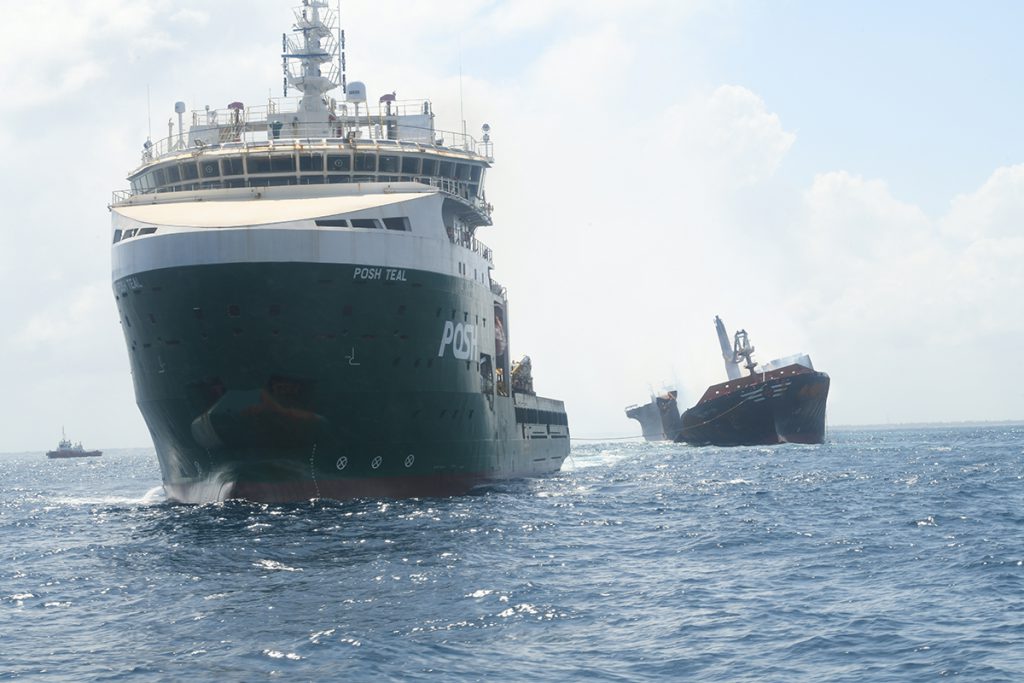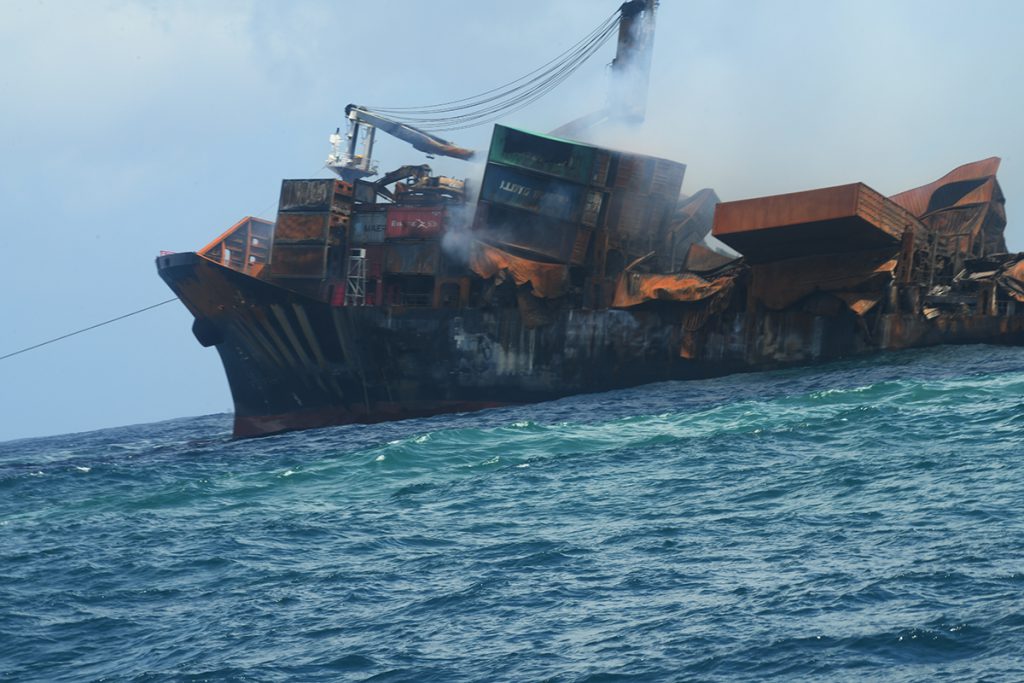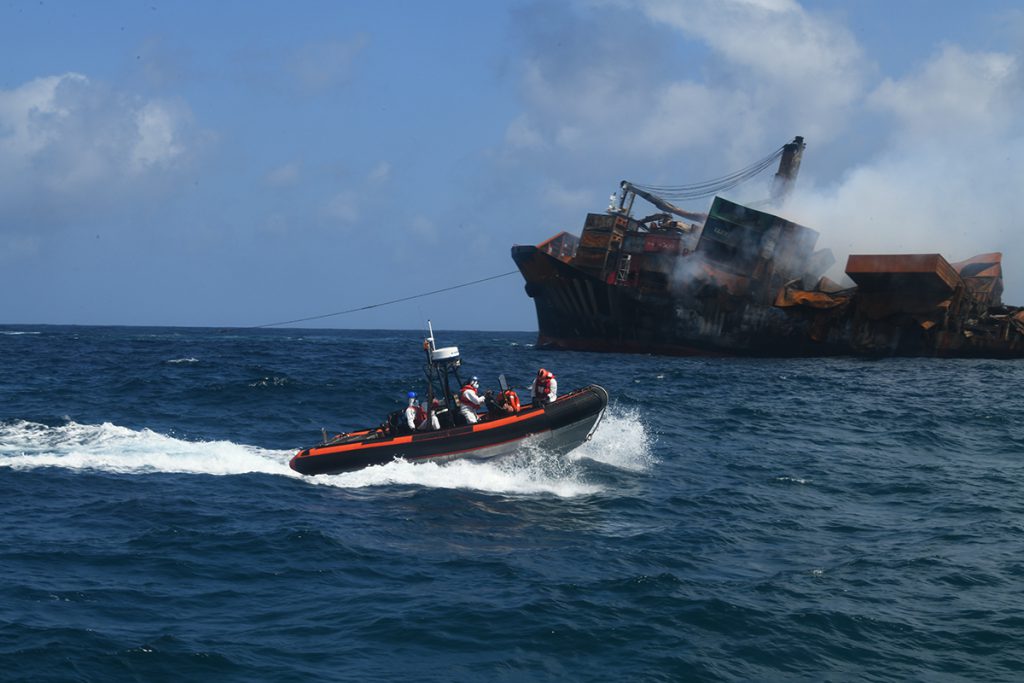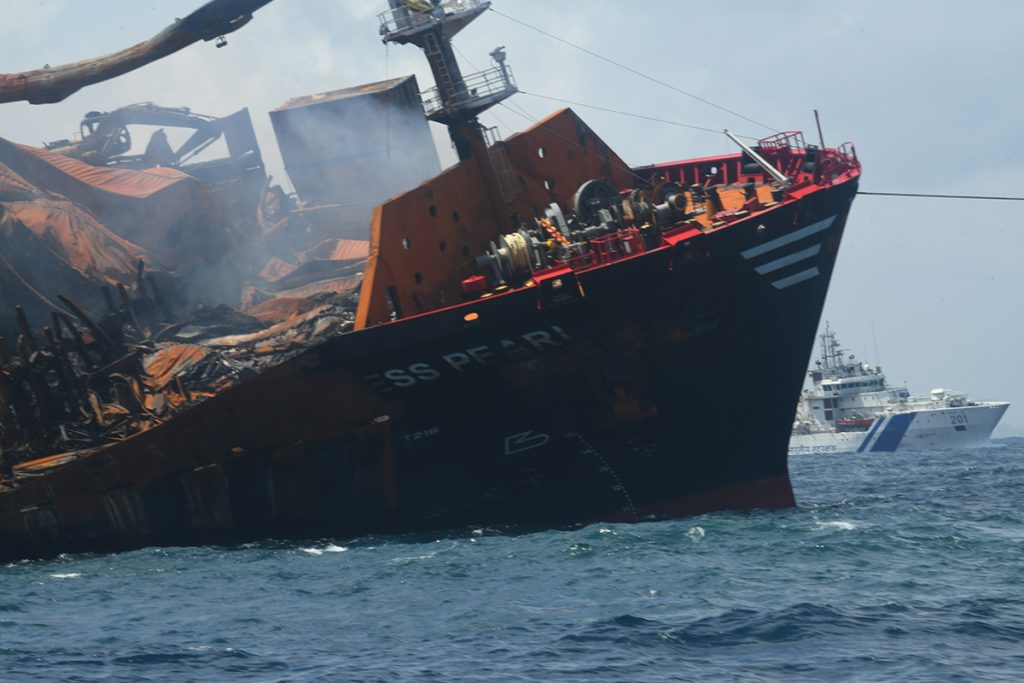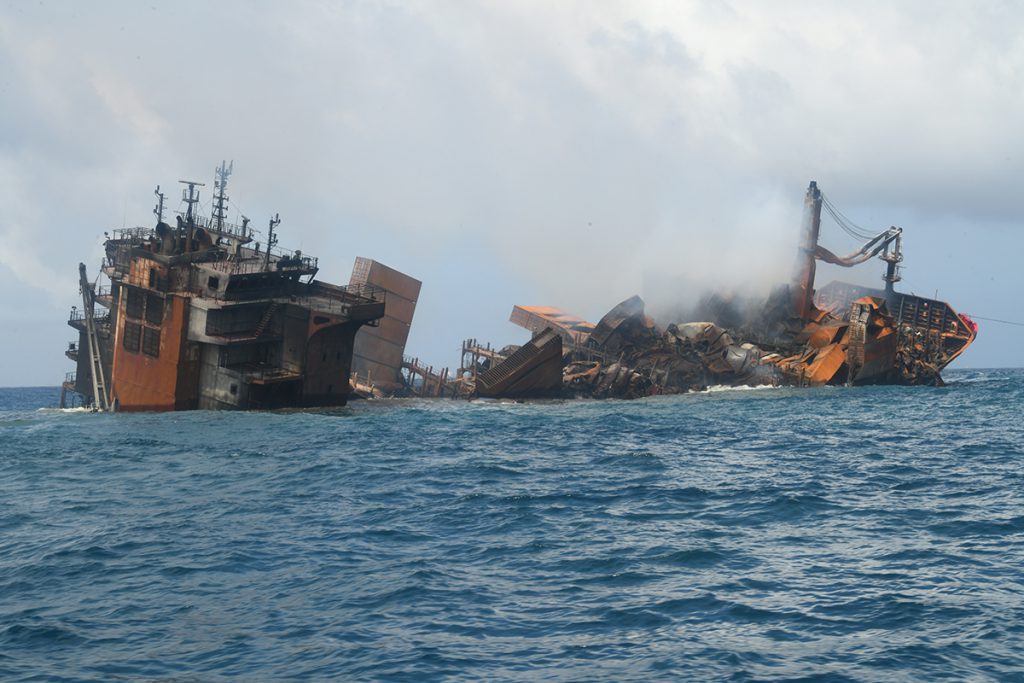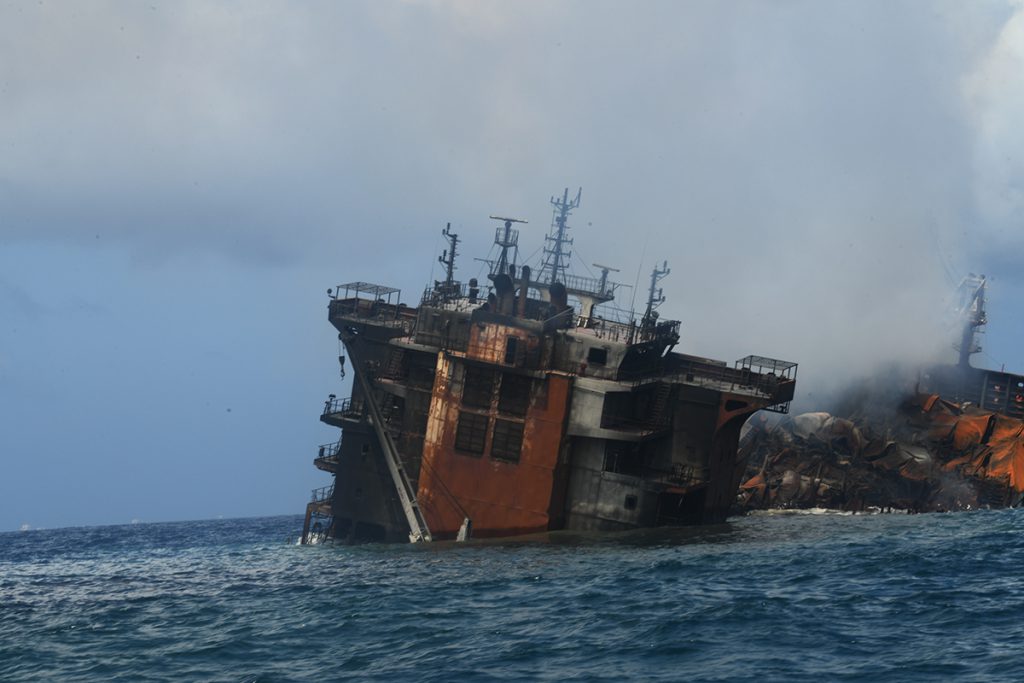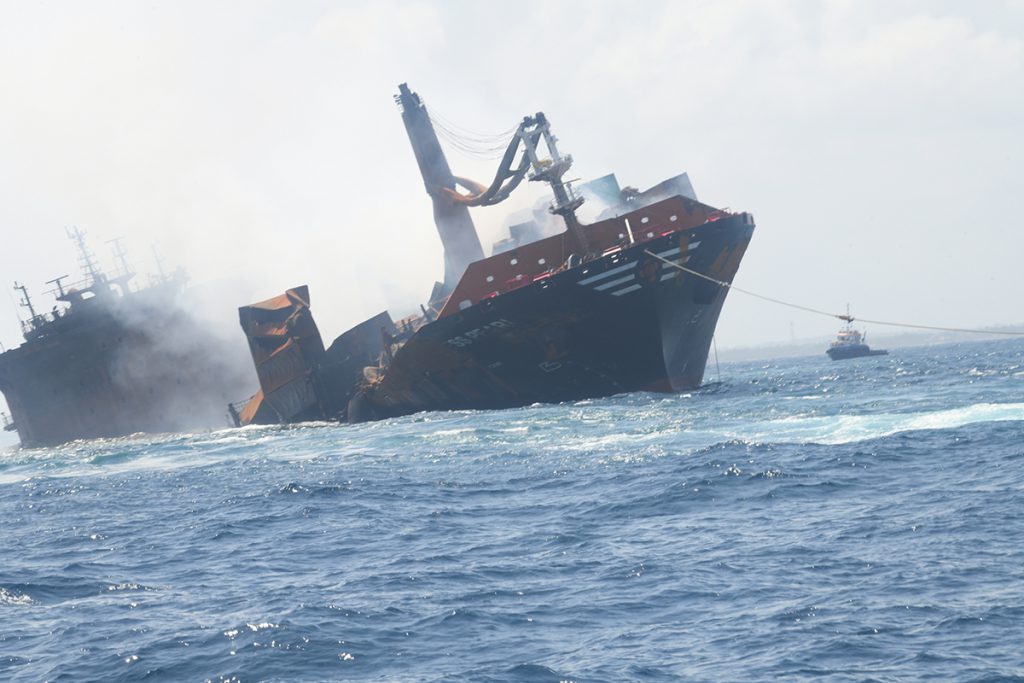 Images captured in the afternoon – 2 June 2021