THIS IS A DEVELOPING STORY
The Sri Lanka Ports Authority (SLPA) is continuing to extinguish the fire that broke out on the X-Press Pearl container ship that was sailing from India to Singapore via Colombo.
The fire that broke out on the night of the 20th was brought under control by the following morning, but it broke out again. The X-Press Pearl was at anchor, some 9 nautical miles outside the port of Colombo, where it had been waiting for a berth when fire broke out in a box in the deck stacks.
The fire is believed to have been caused by a reaction to chemicals in the containers. Currently, the tug boats own by the Sri Lanka Ports Authority and X-Press Feeders, the shipping line of the ship are engaged in firefighting operations.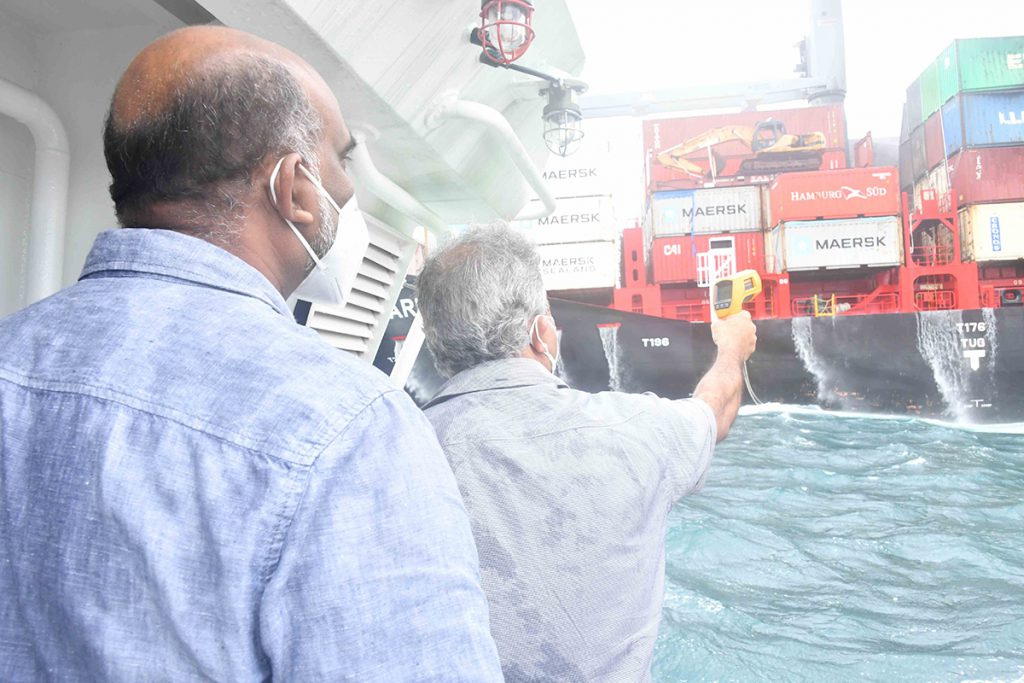 Harbor Master Captain Nirmal Silva and Senior Deputy Harbor Master Captain Lakshi Wasantha visited the area this morning, May 23, to inspect the situation.
Meanwhile, a team of maritime experts from the Netherlands' SMIT arrived in the island this morning to assess the accident. They arrived at the island from the Mattala Airport and are currently staying at the scene of the accident.