Hon. Minister Says Transformation Should Not Alter Historic Value of Port 
---
Honorable Minister of Ports, Shipping and Southern Development Sagala Ratnayaka said the Galle harbour, one of Sri Lanka's oldest harbours, would be transformed into a tourist port under a comprehensive development plan. Hon. Minister made these remarks following an observation tour to the Galle harbour yesterday.
Hon. Minister stated that the new developments of the port should not affect its historic value in any manner.
Galle, an active regional port, has been recognized by International yacht societies as one of the world's best attractions for yachting. This was Hon. Minister's first visit to the Galle harbour after assuming duties as the Minister of Ports, Shipping and Southern Development.
The government last year indicated that the area around the Galle harbour would be transformed into a marina with the aim of attracting high-end tourists. During yesterday's visit, Hon. Minister highlighted the tourism potential of the Galle harbour and added that it would at the heart of the transformation of the Southern province.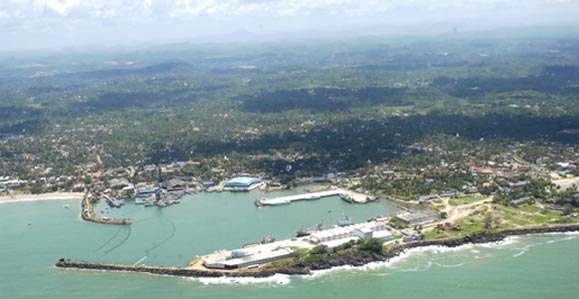 Hon. Minister also exchanged his views on the port development with the staff and urged them to be the driving force in the planned transformation. He said the Galle harbour had immense economic potential and could support the country's development in multiple ways.
Hon. Minister went on to add that the Prime Minister's decision to the subjects of Ports & Shipping and Southern Development under one ministry would accelerate the Galle harbour's transformation.
Senior officials of the Sri Lanka Ports Authority also joined the Hon. Minister during the observation visit.