The capacity of the Port of Colombo has to be increased to attract investments and accommodate more ships, which will ultimately result in an inflow of foreign exchange.
The COVID-19 pandemic has certainly affected the outlook for global maritime trade and the world economy; and Sri Lanka is no exception, since it's a part of this supply chain. Moreover, the Sri Lanka Ports Authority (SLPA) has had to adjust to the reality of lower volumes, workforce shortages, implementation of occupational health and safety measures for dockers and shore personnel, and the adoption of teleworking and remote operations for office workers.
Dr. Prasantha Jayamanna – the Chairman of SLPA – states: "Various policy changes had to be made by all the cargo and container handling terminals to resolve issues relating to COVID-19 and work challenges in the port sector. Despite these issues, SLPA was able to realise a number of impressive achievements."
"Sri Lanka sealed its largest ever investment in the port sector worth US$ 650 million together with joint project promoters India's industrial giant Adani, conglomerate John Keells Holdings (JKH) and SLPA. The three parties signed a build, own and transfer (BOT) deal for the Colombo West International Terminal (CWIT)," he elaborates.
SLPA has launched a project to develop and promote the Galle port as a fully fledged tourist facility and leisure hub with an investment of US$ 175-200 million. The four year project is headed by the SLPA and will be developed as a public-private partnership (PPP).
Phase II of the East Container Terminal (ECT) of the Port of Colombo has also commenced. It will comprise a quay that's 1,320 metres long to accommodate three ultra-large container carriers (ULCCs) with an approximate terminal area of 72 hectares. This will be the second deep-water terminal and add another 3,000,000 twenty-foot equivalent units (TEU) to the port.
Meanwhile, SLPA has also begun construction of Phase Five of the Jaya Container Terminal (JCT) to improve the capacity of Colombo's port. Upon completion, a new yard area of 40,000 square metres will be added to the JCT.
In 2020, the port's annual throughput decreased to 6.8 million TEUs but regained its momentum in 2021 to reach pre-pandemic levels. Last year saw a total of 7.2 million TEUs being recorded. Domestic container operations at the port increased by 10 percent while transhipment volumes rose by 4.2 percent in 2021 compared to the previous year. Overall, the port realised 5.8 percent growth in terms of container operations.
Some of the operational issues encountered included staff shortages, 'blank sailing' (service/vessels) causing cargo congestion at the port, space not being available on board and high freight rates. And although exporters were looking for space, higher freight rates acted as a discouraging factor.
"In what was a positive impact of the pandemic, SLPA implemented projects related to greater digitalisation of operations for contactless documentation and electronic payments using the internet," Dr Jayamanna discloses.
His wish list includes seeing the ECT fully operational as a semi-automated terminal in terms of accuracy and efficiency by mid-2024; the WCT becoming a fully functional deep-water terminal by 2025; making SLPA's workforce more effective and competitive to match industry standards, by means of training and awareness programmes; utilising modern equipment to enhance safe handling of cargo; and increasing the quality and efficiency of port services.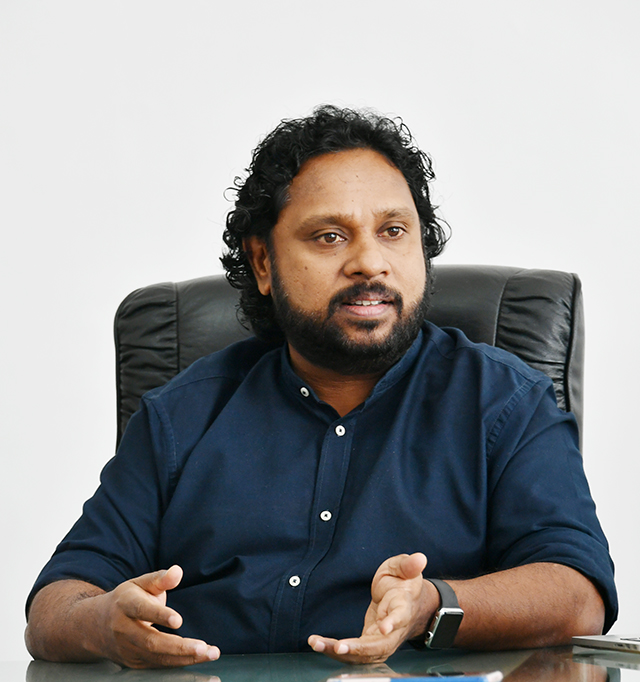 Furthermore, there should be a conversion of all ports into green operations that are underscored by energy efficiency and environmentally-friendly practices.
Finally, he recommends: "The capacity of the Port of Colombo has to be increased to attract investments and accommodate more ships, which will ultimately result in an inflow of foreign exchange. Logistics facilities and value-added services need to be enhanced while facilitating exports. Lastly, Trincomalee should be converted into an industrial port and investment encouraged through PPP, as SLPA has done in Colombo and Galle."
Source: LMD – Click Here to read the original article